On May 13th, the annual Europe Integrated System Integration ( Hereinafter abbreviated to ISE ) has come to a successful ending. NEXNOVO presented at the exhibition a dazzling visual feast of newest ultra 92% transparent glass led solutions.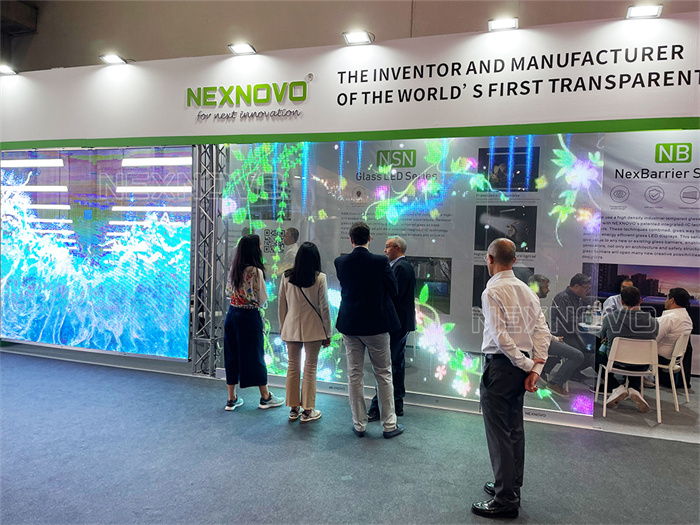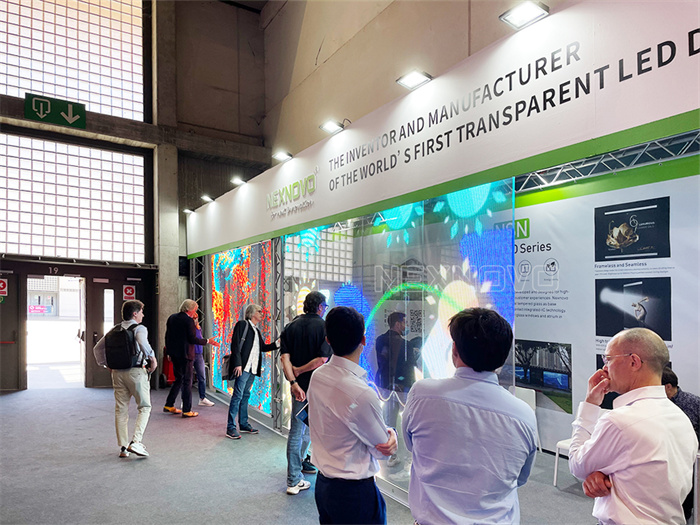 During the show, NEXNOVO has turned the spotlight on newest Novo-Glass of NSN, NT, NB series and PCB transparent LED NJ series. The simple booth design but vivid display effect present multiple pictures to the visitors. Amid the dazzling light, visitors get overwhelmed by the phenomenal science and technology and flowed towards the NEXNOVO booth.




Novo-Glass is a breakthrough in both display technology and construction materials. This state-of-art dynamic media technology with super transparency has literally enabled glass to deliver colorful animations. This unprecedented product will lead a brand-new market.