Mercedes-Benz Shanghai "me experience store"
We are proud to announce that, Mercedes-Benz selected NEXNOVO for their "me experience store" LED displays once again. Needless to say, it is very passionate, attractive and thrilling.
NEXNOVO cooperated with Mercedes-Benz in 2016. On the occasion of the130th anniversary made the big move for the brand experience-Mercedes me. On April 23rd the gorgeous appearance fashion coordinate of Sanlitun in Beijing. Mercedes-Benz as the world's largest store experience, it sets the driving test, the riding test, the presentation, the gourmet coffee, the Fashion shopping in one, such a high-end, fashion, depth of experience and imaginative Western style store.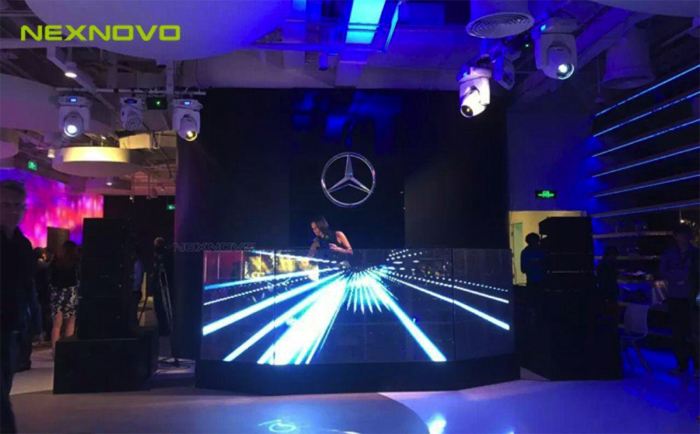 Since the first Mercedes-Benz Me experience store cooperation with NEXNOVO transparent led display in Beijing SanLiTun China, Mercedes-Benz Me showroom selected NEXNOVO transparent LED Display once again to unveil conspicuously at the center position subsequently in Shanghai Bund.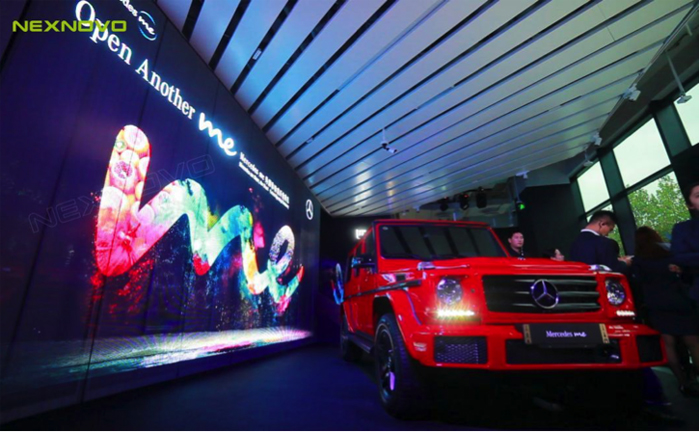 It adopted the most high-end luxury shop design- NS series transparent LED display, with the perfect unit carton size of width 1m and height 3.6m, a totally 7 pieces of large carton seamless splice. It's the real sense of unique high-end customizing.
- Project location: Shanghai
- Product model: NS3
- Pixel pitch (mm): 3.91 x 7.5
- Brightness(nits):5000-6000nits
- Cabinet size: 1000 X 3600 mm
- Display size: 7000 X 3600 mm
NEXNOVO fully met Benz requirements and the managers of Benz advised they would continue to work with NEXNOVO.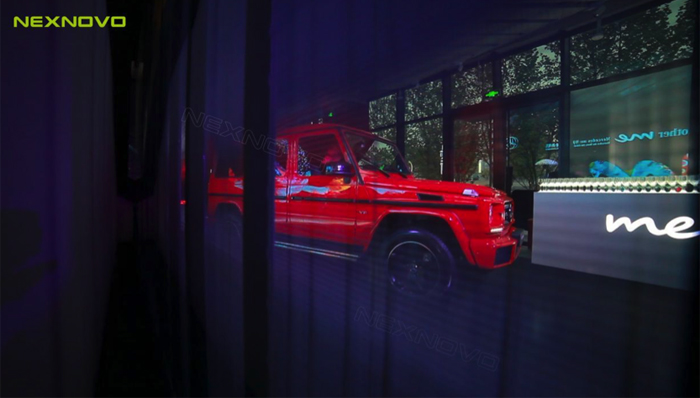 ---------------------------------------
(Contributed by sale37@nexnovo.com, Email subject: Business News)
Get more information updates about LED transparent displays via NEXNOVO LinkedIn, Facebook, Twitter, Instagram, Youtube, Website.